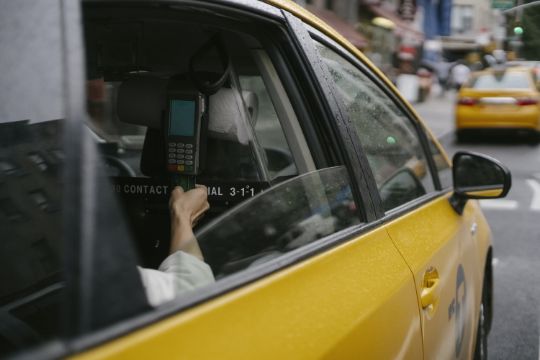 Gulf Coast Value Cab - D'Iberville, MS | Delivery Service and Designated Driver servicing D'Iberville, Mississippi
Are you living in D'Iberville and in search of a reliable team of professionals to assist you in all of your transportation needs. We offer residents with our top quality transportation and the most affordable and reliable service.

Are you in need of a reliable team of professionals to provide you with the most respectable cab services. We offer a variety of services that can be useful for various types of situations.

If you are in the process of planning your wedding, and need a dependable shuttle service to move your bridal party from ceremony to reception, look no further than Gulf Coast Value Cab. Our large party transportation is great for those with big parties, looking for affordable shuttle services.

In addition to our large group transportation, we also offer residents of D'Iberville with our emergency courier services. Whatever you need transported, you can expect fast, reliable and efficient delivery. Each of our professional courier service drivers guarantees the safety of your valuables.

Are you planning to hit the town with a group of friends, but don't have anyone willing to drive? Call Gulf Coast Value Cab, we are you dependable, designated driver for a safe and affordable ride in the city.

As your local cab company, we are confident in our knowledge of the city, and our efficient driving skills. Rest assured that services with Gulf Coast Value Cab will never disappoint.

If you are planning to head out of town and need a timely service to drive you to the airport, look no further than Gulf Coast Value Cab. We offer reliable airport shuttle service for frequent flyers. With our exceptional time management, we ensure to be parked at the door for you, and never leave you waiting.

Call us today at (228) 284-0570 to learn more about our top quality taxicab services. We are happy to answer any questions you may have, and send a driver out to you right away.